Build a Business That Fits Round Your Family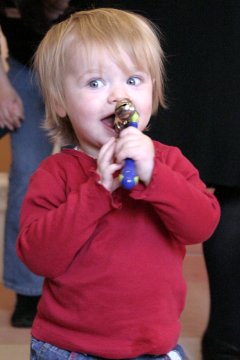 A Rhythm Time business is fun, flexible and fits round family commitments. It can be a small, part-time way to supplement your family's income or a bigger venture where you employ others to lead the classes for you.
We are looking for someone who
Enjoys working with young children
Has a love of music
Has a confident singing voice
Has a lively, enthusiastic personality
Is a reliable and organised person
Has the commitment to run their own business
Like any business, running Rhythm Time involves a variety of activities. However, unlike an ordinary business, you will operate a proven business plan and have support at every stage as your business develops. Most importantly, you will not be starting your business from scratch.
As with any business, an initial investment is required to get started. However, by following the Rhythm Time system and with a reasonable amount of effort, you will quickly recoup this investment.
When you start, you will be given the Rhythm Time Package which has everything you need to be successful. Rhythm Time personnel are there to help you at every stage and in every area of your business including running classes, advertising, training, recruiting and administration.