An Enjoyable Part-Time Job That Fits Round The Family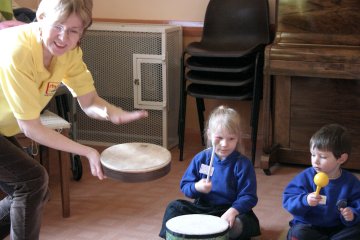 Being a Class Leader is a great job for anyone since it is fun, flexible and fits round any family commitments.
To lead a Rhythm Time class effectively you need a lively personality, to have a good singing voice and to have a love of both music and children. All leaders have ongoing training to the highest standards and everyone follows the same Rhythm Time curriculum. A teaching qualification is not a pre-requisite.
Each leader has an assistant to help them during the sessions.
If you know of anyone who might be interested in becoming a Rhythm Time Leader, contact your nearest Rhythm Time business or contact the Rhythm Time Head Office for more details.